Thanksgiving Hours
11/17/17

Our office will be closed for Thanksgiving on Thursday, November 23rd. However, you can still reach us for technical support by calling our regular phone number (440) 866-6893 and following the prompts to be connected to the technician on call. We will resume regular business hours on Friday, November 24th.
---
Google File Stream Replacing Backup & Sync
11/01/2017

Many Google customers use Backup & Sync to sync files between Google Drive and a folder on local computers. Soon, Google will replace this Backup & Sync app with Google File Stream. Although it will still sync files between Drive and your local computer, it can do so without taking up space on your hard drive. Instead of storing a full copy of files like Backup & Sync does, File Stream—as the name suggests—allows users to stream their files from Drive over an internet connection, syncing changes in real time. Once the file is closed, it resides in Drive rather than on your computer. Of course, there is also an option to always keep a copy of certain files on the local hard drive for offline access. Currently File Stream is able to be installed alongside Backup & Sync so you can use both simultaneously. Be the first on your block to check it out here.
---
IRCE 2017
06/07/2017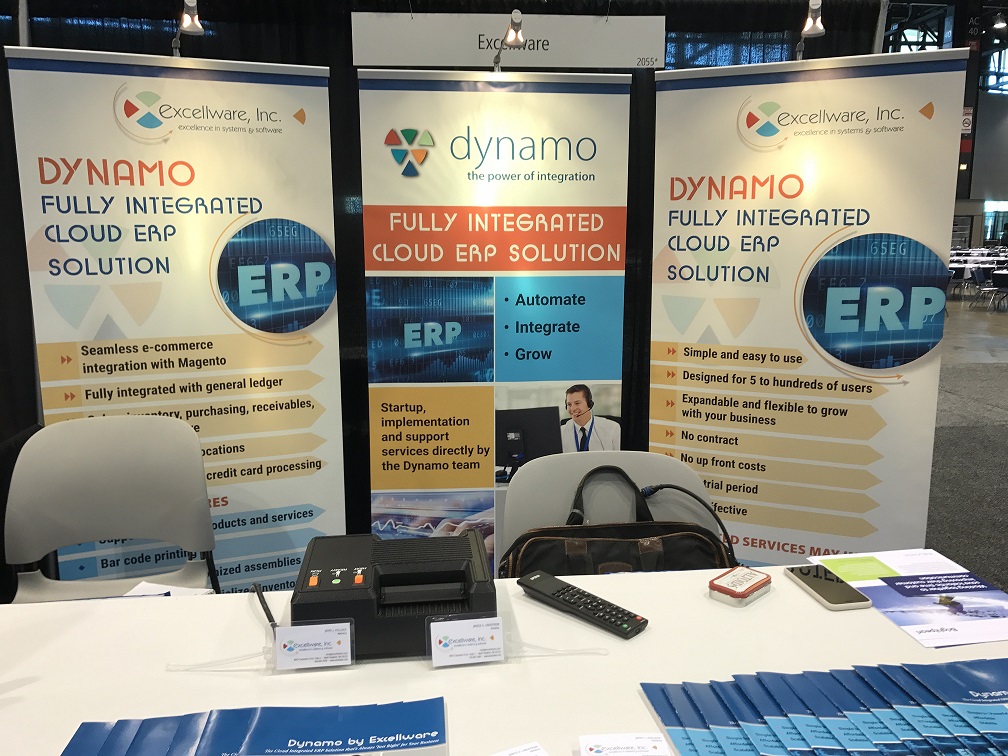 Our booth at the Internet Retailers Conference & Exhibition in Chicago this week. We'll be there until Friday. So if you will be in the area, please stop in and see us, say "hello", and pick up some giveaways. Thank you to all the terrific people who have stopped by, shared their business needs with us, and have allowed us the opportunity to see if we can fill those needs. We look forward to talking with you again!
---
Synergyze for G Suite
05/03/17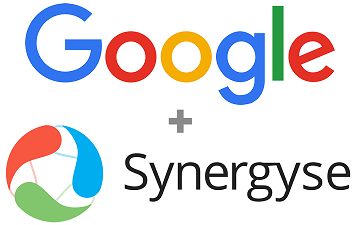 Become a G Suite power user! Synergyse is a Chrome extension that puts a virtual guide into Google Apps, training you to be productive and stay up to date with changes. Whether you are in Gmail, Calendar, Drive, or creating documents, Synergyse offers help, tips, and tricks for routine as well as advanced features as you work. Start your power-up today by adding Synergyze to your Chrome browser.
---
Happy Holidays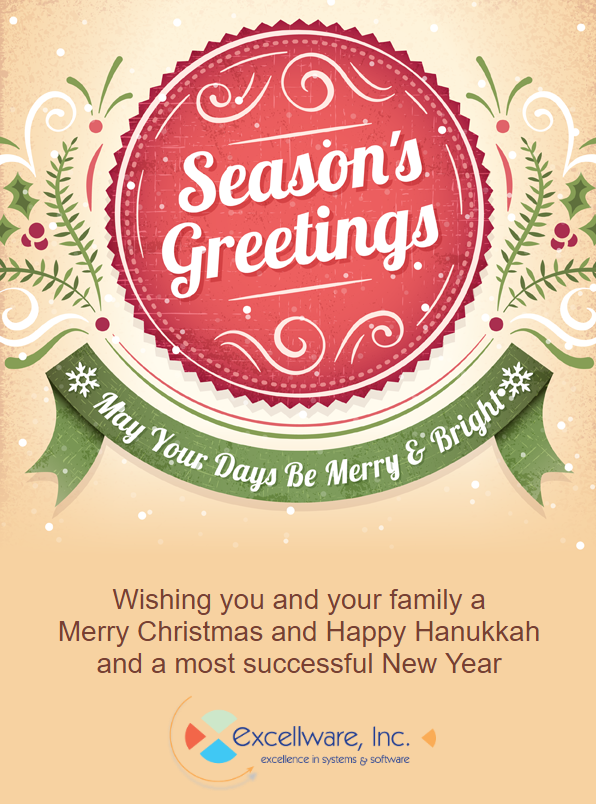 Holiday Hours
Note that although our office will be closed on Monday December 26 and January 2,
you can reach us for technical support those days
by calling our regular phone number (440) 866-6893
and follow the prompts to be connected to the technician on call.
---
Free Desktop Phones
12/07/16
Excellware is giving away free Polycom desktop phones for use with RingCentral internet-based phone systems. The Polycom 335 offers HD-quality voice calls, graphical display, 2 call lines, RJ-9 headset support, and a full-duplex speakerphone. If you prefer other models over the IP335, we'll offer a $50 rebate on up to twenty phones. Offer requires a 1-year contract with RingCentral phone service.
Disclaimer: While supplies last. Qualifying accounts must be on a 1-year contract. This promotion is applicable to new customers only. Maximum of 20 phones per account. Offer valid in the US and Canada. 
---
Google Apps is now G Suite
11/15/16


In a recent rebranding campaign, Google has changed the name of its beloved Google Apps for Work. The collection of world-class productivity applications is now known as G Suite. As part of an effort to draw eyes to the new brand, Excellware is offering 6 months of free service when you upgrade your basic G-Suite accounts (30GB) to one year of G Suite Business with unlimited storage. That's 18 months for the price of 12. Contact us for more details.
---
Excellware Now Offering Cable Internet Services
08/16/16
Excellware is now an authorized dealer for Time Warner Business Class internet solutions. With speeds ranging from 10 to 100 mbps, we can accomadate any business' internet needs. We also offer reasonable rates that are well below that of other types of internet solution. See our product page.
---
Congratulating Craig Majkut on 20 Years
09/06/16
Excellware is celebrating two decades of having Senior Programmer, Craig Majkut, as a valued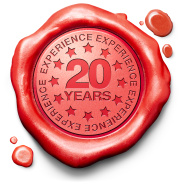 staff member. To him, that's 00010100 years. Next time you talk to Craig, extend him a congratulations on the milestone and for a job well done.
---
Save $50 on RingCentral Phones - Offer Extended
06/08/16
Now through June 30th, save $50 on each phone you purchase when you sign up for RingCentral service through Excellware. With promotional prices starting at just $29.00 per phone, it's a great opportunity to save even more while getting the most modern phone system available. RingCentral phones also arrive preconfigured, making setup as simple as possible. Contact us to learn more or to stop by our office and see these phones for yourself.
The $50 discount may be used on all phone models. Qualifying accounts must be on a 2-year contract with a minimum of 2 digital lines. Offer valid through June 30th, 2016. May not be used in combination with any other offer or discount. Maximum of 100 phone discounts per customer.
---
---
Excellware Phone Solution Minimizes Barriers of Change
11/20/15
It can be alarming to suddenly realize your current phone system is rapidly becoming outdated or will continue to drain your operating budget until funds are available for an alternative. Not only can new phone systems require a large financial injection, but installation requires downtime and your workforce needs time to adapt. Excellware has partnered with RingCentral, who has a track record of being able to minimize all of these barriers to switching. RingCentral is designed to work with your current internet connection, requires no expensive on-site servers, and both Excellware and RingCentral are there to help you through implementation, training, and beyond. If a new phone system is on your horizon, or you just have questions, contact Excellware to start a conversation about the benefits of RingCentral and how we might get you started.
---
Excellware Business Email Offering Nearly Hack-Proof
10/26/15
Excellware has partnered with Google to be able to bring your business apps such as Gmail with its 2-step verification process. By turning this option on, Google will still prompt you for a password, but will also require you to enter a single-use code sent to your mobile phone. For convenience, after the first login, you can turn it off for computers you use often such as those at work or home. Any other computers across the world would still need the code sent to your phone. So even if they find out your password, they will still be unable to get access to your email and documents. Find out more about 2-step verification, and contact Excellware if you have any questions or would like to get started with Google Apps for Work.
---
Excellware Offers Web Content Filtering to Businesses
9/18/15
Are websites like Facebook, YouTube, and Pandora, creeping into your workplace for personal use?  Many businesses are finding this to be a reality, and one that can slow productivity and resources when in excess.  Aside from stealing employees' attention away from their tasks at hand, these sites can also bog down your internet speed for other users.  Other than constantly looking over everybody's shoulders, what options exist to curb this phenomenon? Excellware offers an internet traffic monitoring service as a very simple solution to your woes. You choose the specific sites, or types of sites, that should not be accessed on your company's internet.  When attempts are made to access these sites, an "internet roadblock" is immediately deployed, preventing access.  Simple!  And no further action is required by you. As usual, you can  contact Excellware to learn more about the service and how we can get you started.
---
New Partnership With RingCentral!
6/08/15
Excellware is excited to offer its customers the ability to migrate their existing phone servers to the cloud with RingCentral. This means there is no longer a need to have a physical server on-premise for computer-based phone systems. You can now simply connect your existing IP phones, computers, and even smart phones to the internet and begin managing all of your company's communication needs online with minimal setup time.

Other features:

Integration with employer- OR employee- provided cell phones, tablets, laptops and desktops

Business phone, text messaging, and faxing capabilities across devices

Phone and video conferencing across devices

Greater cost-control as you pay a flat rate for service.

Monitor usage statistics with custom reports

Change user settings on-the-fly at the administrator level and allow individual users to change their own settings as needed

Inbound 800 numbers available so customers can contact you toll-free

Transfer your existing phone

numbers to RingCentral with ease

Scalable based on the size of your business
View the demo page to get an inside look of how your RingCentral system can be managed.  Also watch the overview and ease-of-management videos and discover some of the other exciting features RingCentral has to offer!  Contact us when you are ready to learn how we can implement RingCentral at your organization.
---
New Dynafax Improvements for Priority Support Customers!

Dynafax will now send an email directly to the sender when a fax is not delivered.  Dynafax tries 3 times in case the line is busy.  You can also request an email even when the fax is successful.  These notification emails also include a copy of the original fax.
Note that the sender's email address is now required to be set in My Profile & Preferences.  The company web address is also required to be set in Company Information Maintenance.  Note that only email addresses that include the company domain name, i.e., the part after the @, can send Dynafaxes.  For example if your company web address is www.goodforyou.com, then the senders email must include @goodforyou.com.  An email such as @gmail.com or @yahoo.com cannot be used with Dynafax.  Contact Excellware to create new email addresses as required.
And just like before, you don't need to wait by the fax machine to send your invoices, purchase orders, order acknowledgments, statements of account, etc. -- you don't even need a fax machine. Just select "Dynafax" when prompted for a printer selection. After specifying a recipient, Dynamo does the rest of the work for you. 
---
Dynamo Credit Card Integration

With Dynamo integrated credit card processing, you do not need dedicated credit card processing devices or phone lines.
You can create a quicker and better customer experience and obtain the best rate by using a card reader when your customer presents a card in person. Dynamo works with the reader so you don't have to manually enter the card number, expiration date, or card holder's name.
Dynamo also protects your customers' data by never storing credit card information.
Please view our Credit Card Processing page to learn more about your options for integration.
---
Web Content Filtering
Excellware has partnered with 
OpenDNS
 to provide Enterprise Network Security for your office and mobile devices. 
This comprehensive umbrella service provides:
blocking connections to malicious websites to prevent infections
blocking phishing websites from stealing your users' login credentials
blocking access to time-wasting websites based on category, i.e, gaming, chat, gambling, illegal activities, etc.
creating and maintaining multiple web site access policies for each of your departments or locations
receiving daily email reports including attempts to access blocked sites
protection for mobile devices including laptop computers and smart phones
If you are interested in implementing enhanced network security at your office, please contact Mike Jarvi.
---
Windows XP Support Has Ended

Microsoft support for Windows XP ended on April 8, 2014, which means that technical assistance, security patches, bug fixes, and Microsoft Security Essentials downloads will no longer be provided for Windows XP by Microsoft.
Microsoft states, "If you continue to use Windows XP after support ends, your computer will still work but it might become more vulnerable to security risks and viruses. Also, as more software and hardware manufacturers continue to optimize for more recent versions of Windows, you can expect to encounter greater numbers of apps and devices that do not work with Windows XP."
For that reason, if you are still on Windows XP, you will want to consider upgrading your PC to a Windows 7 or 8 computer. If you click here, you will find our quoted prices on some recommended desktop PCs you can order from us. If you click here, you will find our quoted prices on some recommended laptops you can also order from us.
---
Dynamo 11 ••• "Rock Solid" Performance!

Dynamo is our flagship Enterprise Resource Planning (ERP) software that helps people better manage their businesses. It addresses all aspects of your organization, from prospecting to Customer Relationship Management (CRM), from purchasing to paperless warehouse operations, from sales order processing to sales analysis, and from accounts payable to financial statements.  It's applicable for businesses with 3 to 3,000 employees with 1 to 1,000 locations, and it might be just right for you.
So if you've outgrown that software-in-a-box and don't want to spend six figures implementing one of those high-end products, take a look at Dynamo.
Quick Google-like item searching — just enter what you know and Dynamo will find it
Instant new customer creation with automated name & address lookup by telephone number
Automatic address verification including Zip+4 lookup
Integrated credit card processing, fully compliant with Payment Card Industry (PCI) rules
Colorful sales charts showing sales, margin, and more over last 13 months and last 13 years
Print, Fax, Email, or PDF Order Acknowledgements, Notifications of Shipment, Invoices, & more
Hand-held scanners for all warehousing operations from put-away to physical inventory
Printable item box labels or item price stickers
Printable deposit slips for quicker and more accurate banking
Extensive drill-down capabilities in Inquiry and Order Processing
Shows most recent transactions first, yet quickly access all older transactions
Display, not paper centric; quit wasting all that paper and time
Month-End updates that only take seconds to run